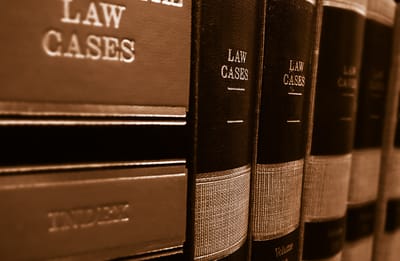 Join the Project
The Saskatchewan Legal Coaching and Unbundling Pilot Project (LCUP) is open to all Saskatchewan lawyers who are willing to provide unbundled legal services (also known as limited scope). There is no cost to join the project, and new lawyers can join at any time.
What you get
Participating lawyers will have their services and profiles listed through the project website. The project will be promoted on social media to reach the public to drive clients directly to lawyers offering unbundled services.
Participating lawyers will have access to the project resources found below, including:
Best practices and recommended practices
Legal and academic articles on limited scope services
What you do
The main requirement for lawyers involved is to work with current and prospective clients on an unbundled basis whose circumstances are suitable for unbundled services. It would be preferable if lawyers involved could take on at least one file every 3-4 months, but this is not a requirement. Ultimately, the client and the nature of their issue will determine whether unbundled services versus a full retainer is appropriate.
You will provide your services on limited scope files at your usual rate, whether hourly or flat rate. No discount or other consideration is required.
Finally, please complete the surveys provided and provide clients with links to the surveys. These surveys (two for lawyers and one for clients) will help collect data on lawyer and client perceptions of unbundled services in Saskatchewan.
Sign up
To join the pilot project, please contact the project by emailing Kim Newsham at
Kim.Newsham@gov.sk.ca
.
Frequently Asked Questions
This section addresses common questions about the The Saskatchewan Legal Coaching and Unbundling Pilot Project. It will be updated from time to time as the need to clarify project resources and processes arises. For more general questions about offering unbundled services, visit the
FAQ
page. For questions regarding ethical considerations, please contact the
Law Society
How do I sign up?
Easy! First, send an email to
Kim Newsham
with your contact information and what centres you service.
Second, please read through the following information on the website:
Within a week, your information will be posted to the project website and you will receive a pack of business-card sized survey reminders to give to your clients when you finish an unbundled (or limited scope) file.
Is the project open to articling students?
No, not at this time. However, the data collection period runs until the end of 2020, and you can participate in the project at any time between your call to the bar and then.
Are there resources to help me offer unbundled services?
We recognize that every lawyer will have different levels of familiarity with offering unbundled legal services and legal coaching. We've created a special
Resources
page with information to help lawyers (and clients) become more familiar with the process. We also recognize that some lawyers are very experienced with unbundled services and welcome hearing from you regarding the resources available.
The page includes:
Code of Conduct excerpts (specifically regarding limited scope retainers)
Model Retainer Agreements
Practice guides
General information and guidance on unbundled services
Materials for your office and clients
Why aren't the project resources accessible only to participating lawyers?
All of the resources are available to lawyers and the public for transparency and as a way to educate the public about legal services. These resources are informative for lawyers and clients and there is nothing in the resources that reflects negatively on participating lawyers. We also believe that it's important to make these resources as widely-available as possible to promote access to justice in Canada and to help anyone interested in replicating or repurposing this project elsewhere.
The Saskatchewan Legal Coaching and Unbundling Pilot Project would like to acknowledge John Paul Boyd and the Alberta Limited Legal Services Project as well as Mediate BC. The resources and information provided on the LCUP website were created and adapted from their work in this field.